Executive Employment Screening
Executive Level Employees Need Even More Extensive Background Checks Executive Employment Screening - Important Information for Employers
Hiring people for top positions including the C-suite within a company will result in the employee having a major impact on the company's image to shareholders, the media and all employees. Because of this, running extensive employment background checks on executive candidates is imperative before extending employment offers. Employees in this position may have access to sensitive business information, including trade secrets & financial information that only the most trusted individuals should have access to.

Background checks include so much more than just criminal records. Full background checks can include a variety of other aspects of an applicant's history, including credit records, degree verification, credential verification, driving record, bankruptcy records, reference checks, employee drug testing, lawsuits filed against the candidate, workers compensation claims and criminal records, including wants & warrant searches.

Executive Employees often have a history of widespread relocation because of the high level positions that they held at various companies. Because of this fact, it is of great importance to run address checks on candidates to confirm the locations that they have lived in, in the past to assist in determining the jurisdictions that background checks should be run in.

Employers may not always consider credit reports as an important part of the employment background check process, but it is of great importance at the executive screening level. Credit reports can provide employers with an insight into the candidate's character and sense of responsibility. Bad credit can be an indicator of possible embezzlement or mishandling of company funds.

Embezzlement costs US businesses over $50 Billion each year and can happen at any level within an organization, but it can be especially damaging at the executive level, due to the employee's greater access to funds and influence.

Degree Verification as well as Credential Verification can assist in confirming a candidates credentials. Unfortunately, many candidates embellish their accomplishments, work history and credentials on their resumés.

Reference checks help provide insight into an applicant's character and finding out what other people say and think about them may determine how well they will fit into the new company's corporate culture. One can say that candidates will only provide reference information on people that will sing their praises, but that is not always the case, and a lot can be learned, even from a good reference.


If executive employees have lived overseas, which is often the case, it is also important to run background checks in other countries. International background checks are available through most overseas countries and can provide an extra layer of security when hiring at the executive level.

Businesses should strive to diminish risk to the company when hiring at the executive level by running through background checks on final-round candidates and gaining a larger-picture of the candidate's criminal & financial history as well as character & education.

AAA Credit Screening Services offers all of the above-mentioned executive employment screening services & more, and look forward to working and assisting employers through the background check process.

Please click on Employment Background Check for more information on popular screening packages. Customers can also customize packages to fit their needs. The package below includes our most detailed package:
Executive Employment Screening Package
The package has the added benefit of customizable options, with substitutions including (but not limited to) the following: Office of Foreign Asset Control (OFAC), Professional Credential Verification, Specially Designated Nationals (SDN), & Blocked Persons List (A.K.A the Terrorist Watch List) searches, International Wants & Warrants (Interpol) searches, Office of Inspector General (OIG) and Healthcare Provider Sanction (Medicare/Medicaid Abuse) searches.


Countywide Criminal Records
Statewide Criminal Records
Federal Felony Conviction Search
National Wants & Warrants Search
Credit Reports
Bankruptcy Records
Federal Civil Record Search
Social Security Number Verification
Driving Records / Driver License Check / MVR
Workers Compensation Claims
Current / Prior Employment Verification
Degree Verification
NEW Customer Signup
AAA Credit Screening Services charges NO Signup Fee, No Monthly Fees & No Annual fees! You only pay for the reports you want to order. Signup is 3 easy steps and once you're signed up, you can start ordering reports online. Click on the button below to complete our online Customer Service Agreement: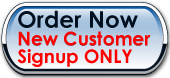 Customer Service
Call Us Monday-Friday from 8AM - 6PM CST & Saturdays from 9AM - 4PM CST
Or contact us using the button below: