Nanny Background Checks
Helping parents achieve peace of mind when leaving their kids in the hands of strangers Nanny Background Checks
Working parents often need to leave their children in the hands of family members, friends or even strangers. Leaving children with strangers can leave parents feeling unsettled and concerned about their well-being. Babies and small children cannot defend or speak for themselves. Running thorough background checks on prospective nannies can help parents feel at ease when they leave for work in the mornings.
Nanny Background Check Options
Criminal Background Checks

This report provides city, county, state or nationwide criminal records over the past 7 years.

Social Security Number Verifications

Social Security Number verifications help ensure that the person really is who they claim to be.

Sex Offender Registry Searches

A nation wide sex offender registry search can help eliminate the chances of bringing a sexual predator into your home.
NEW Customer Signup
AAA Credit Screening Services charges NO Signup Fee, No Monthly Fees & No Annual fees! You only pay for the reports you want to order. Signup is 3 easy steps and once you're signed up, you can start ordering reports online. Click on the button below to complete our online Customer Service Agreement: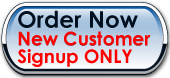 Customer Service
Call Us Monday-Friday from 8AM - 6PM CST & Saturdays from 9AM - 4PM CST
Or contact us using the button below: